EFFECTIVE

TARGETTED

CLINICALLY PROVEN

Relieves non-serious arthritic conditions

Do you ever feel like pain is holding you back from enjoying life?Movelat provides effective, targeted pain relief to help you get back on your feet.

The Movelat Fitness Centre

not only offers you advice on injurymanagement, but also gives yoututorials on how you can get backinto exercise.

Keep moving with Movelat
What is
Movelat?
Movelat Relief Cream and Gel provide effective, targeted and clinically proven relief from local pain and inflammation caused by rheumatic and muscular pain, stiffness, sprains, strains and mild arthritic conditions. Unlike other topical pain relief treatments, Movelat can be used alone or in conjunction with oral NSAIDs.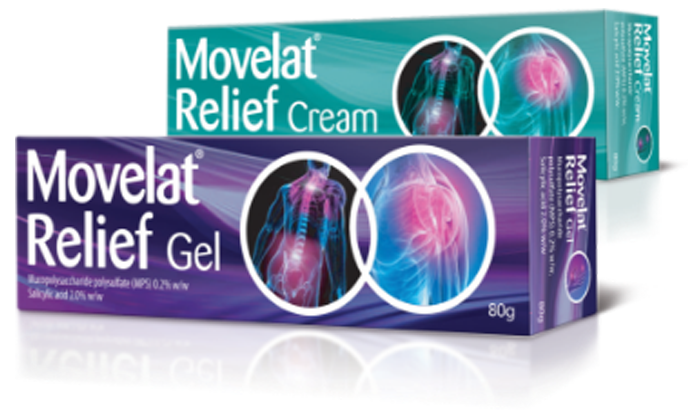 WHY CHOOSE MOVELAT?
Movelat can keep you moving, helping ensure that aches, pains and non-serious arthritic conditions don't hold you back from enjoying everyday life.
A UNIQUE FORMULA LIKE NO OTHER
Unlike cooling gels and heat patches that work by cooling or heating the skin, Movelat delivers a non-steroidal anti-inflammatory drug (NSAID) straight to the site of pain.